Leverage GMP-centered functionality
Meet Part 11, Part 58, Part 210, Part 211 and ICH Q8, 9 & 10 compliance. Blue Mountain RAM is designed to be used in compliance with ISO 9000 and the FDA's GMP & QSR regulations. The software features Part 11 workflow automation, electronic signatures, built-in security controls for pharmaceutical company users, and detailed audit trails.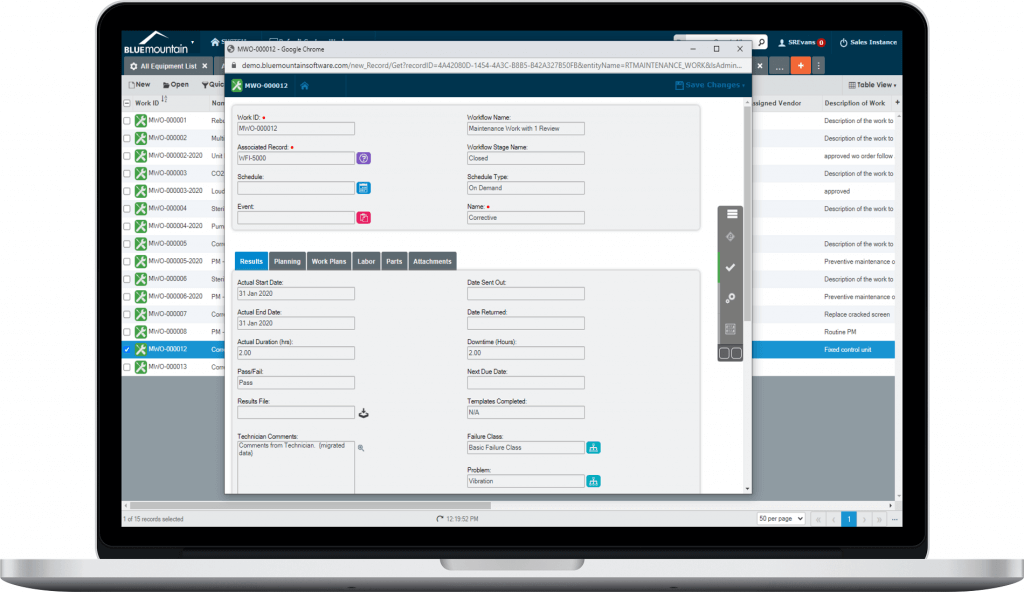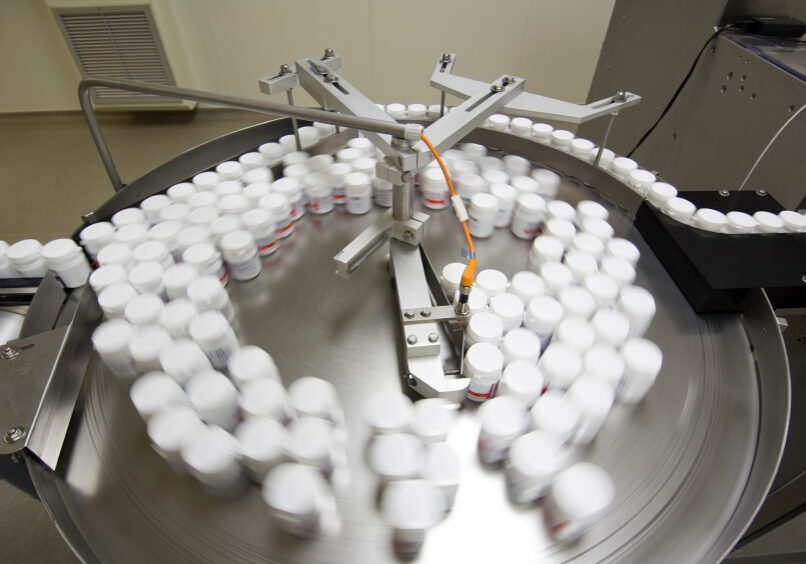 Drive productivity and lean manufacturing
Meter-based or time-based scheduling, paperless SOPs, and measurement data templates streamlines work and reduces scrap and errors. Simplify the creation of events for both schedule-based planned work and on-demand corrective work with Blue Mountain RAM's robust workflow automation.
Extend equipment lifecycles
Harmonize pharmaceutical equipment maintenance and calibration, spare parts management, scheduling, and work execution functionality to extend equipment lifecycles and drive lower production costs. Electronic records in Blue Mountain RAM track pertinent data of GMP equipment and provide visibility into asset performance from induction to retirement.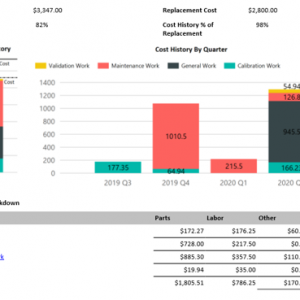 On demand business intelligence
Blue Mountain RAM features robust, on demand business intelligence. Gain in-depth visibility into pharmaceutical assets, manufacturing processes, and all facilities across the enterprise. Improve control of compliance across organizations and get the greatest return on investment.
Productivity-focused interface
Blue Mountain RAM's productivity-focused interface is easy to use and enables fast adoption for new users. A responsive design for any screen size enables quick access to records and pertinent information. The software drives productivity by providing tools to streamline work execution.