Leverage GMP-centered functionality
Meet Part 11, Part 820, and ISO 13485 compliance. Blue Mountain RAM features Part 11 workflow automation, electronic signatures, built-in security controls for medical device company users, and detailed audit trails. The software is designed to be used in compliance with the FDA's GMPs and ISO 9000. Manage complete equipment lifecycles in Blue Mountain RAM.
Best-in-class measurement data collection
Built-in measurement data calculations and As Found/As Left save technicians time and ensures accuracy. Blue Mountain RAM features reusable measurement data templates, built-in measurement uncertainty calculators, and multi-level tolerances. Standards are tracked on calibration work and can be shared globally across facilities in your medical device organization.
Work planned on a regular schedule or that occurs as needed is configured to meet your SOPs, business rules, and GxP requirements. Simplify the creation of events for both schedule-based planned work and on-demand corrective work with Blue Mountain RAM's robust workflow automation.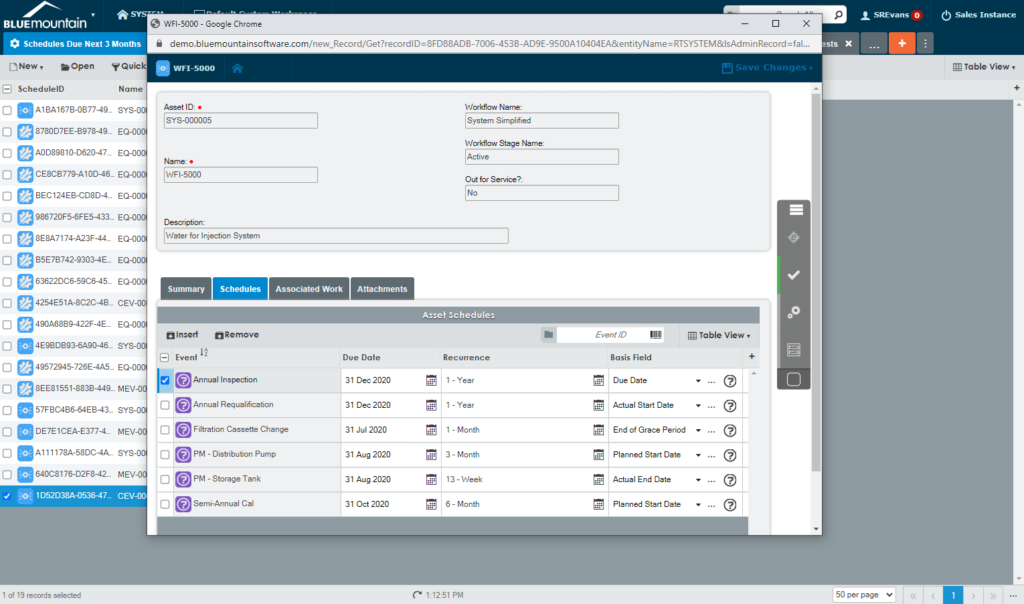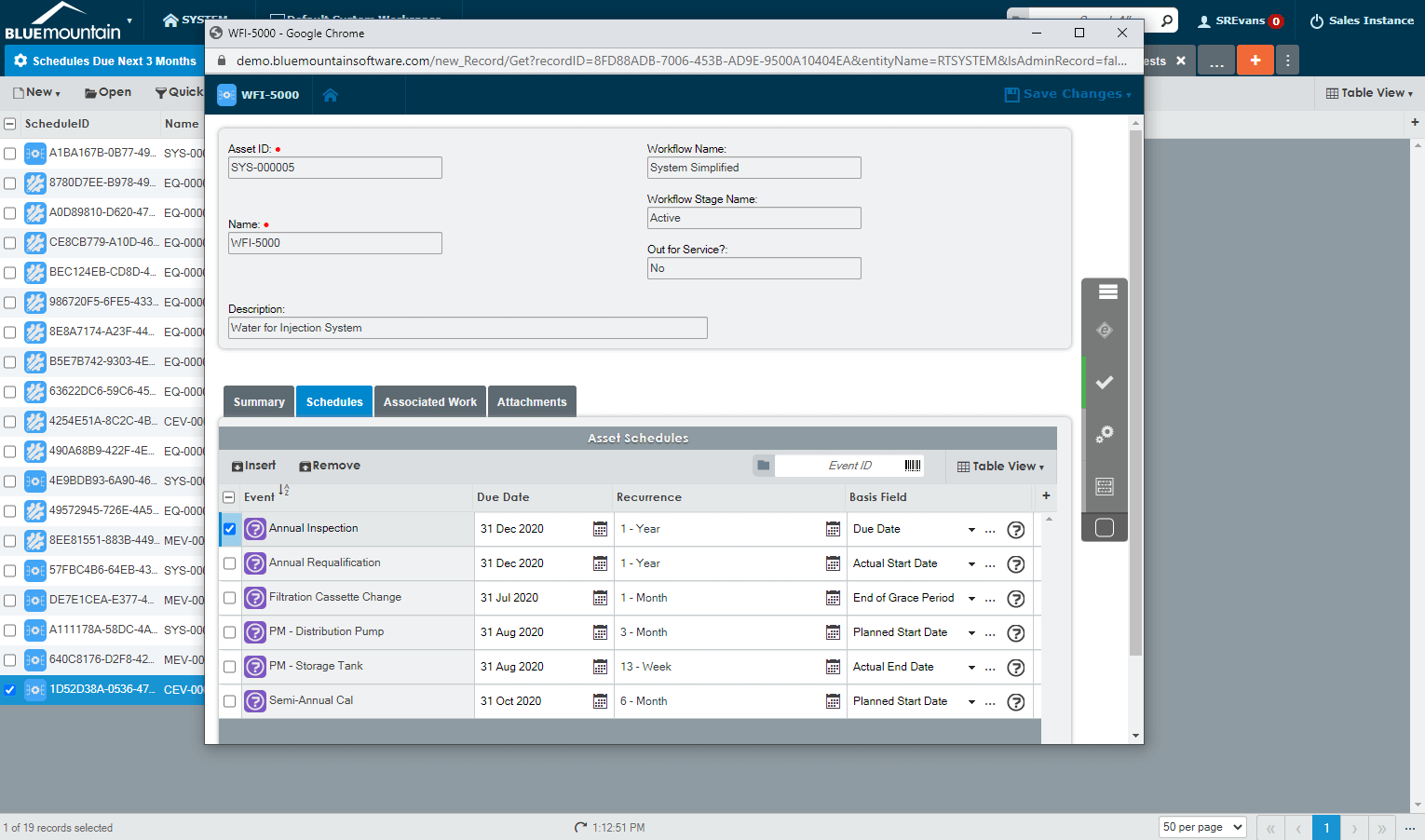 Extend equipment lifecycles
Harmonize equipment maintenance and calibration, spare parts management, scheduling, and work execution functionality to extend equipment lifecycles and drive lower production costs. Electronic records in Blue Mountain RAM track pertinent data of GMP equipment and provide visibility into asset performance from induction to retirement.
Overcome the many logistical challenges of tracking and documenting complex manufacturing processes. Change Requests functionality helps manage process change, such as tracking equipment change, settings, and parameters. Electronic Work Plans provide detailed step-by-step tasks for performing work and feature the ability to record acceptance criteria and daily steps.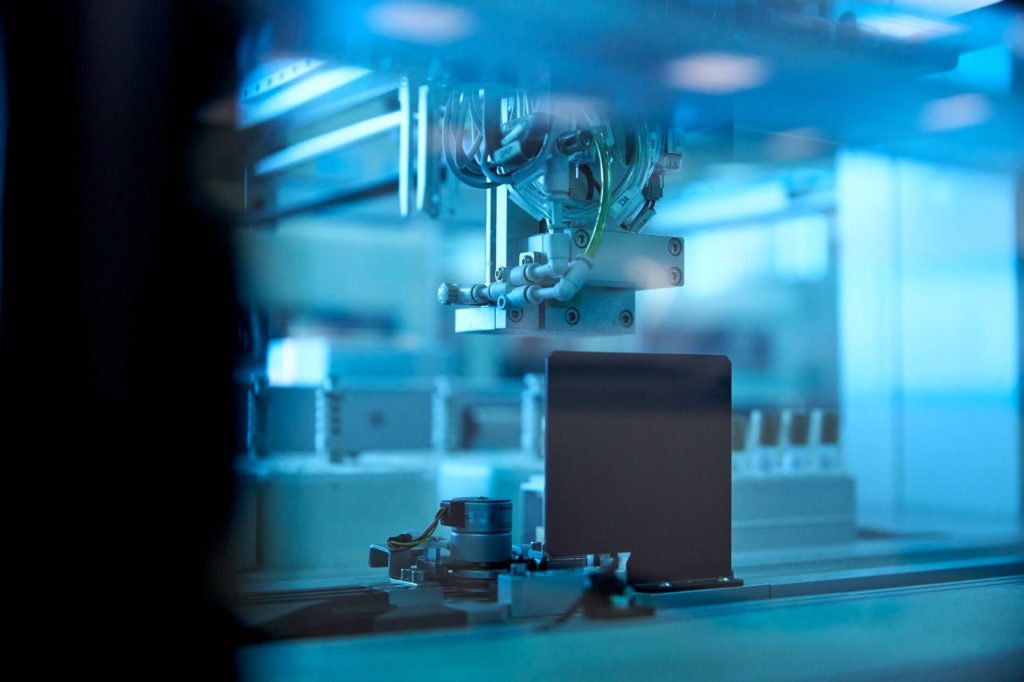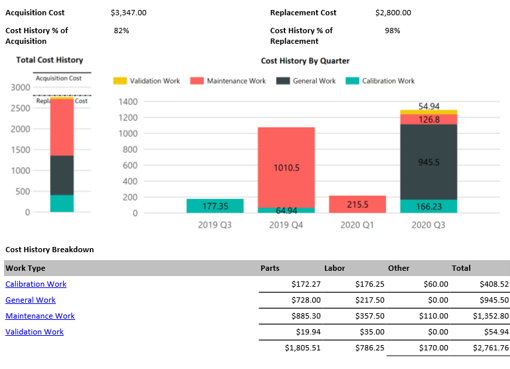 On demand business intelligence
Blue Mountain RAM features robust, on demand business intelligence. Gain in-depth visibility into assets, manufacturing processes, and all facilities across the enterprise. Improve control of compliance across organizations and get the greatest return on investment.