Visualize data using a unified, scalable platform that is easy to use and helps you gain deeper insights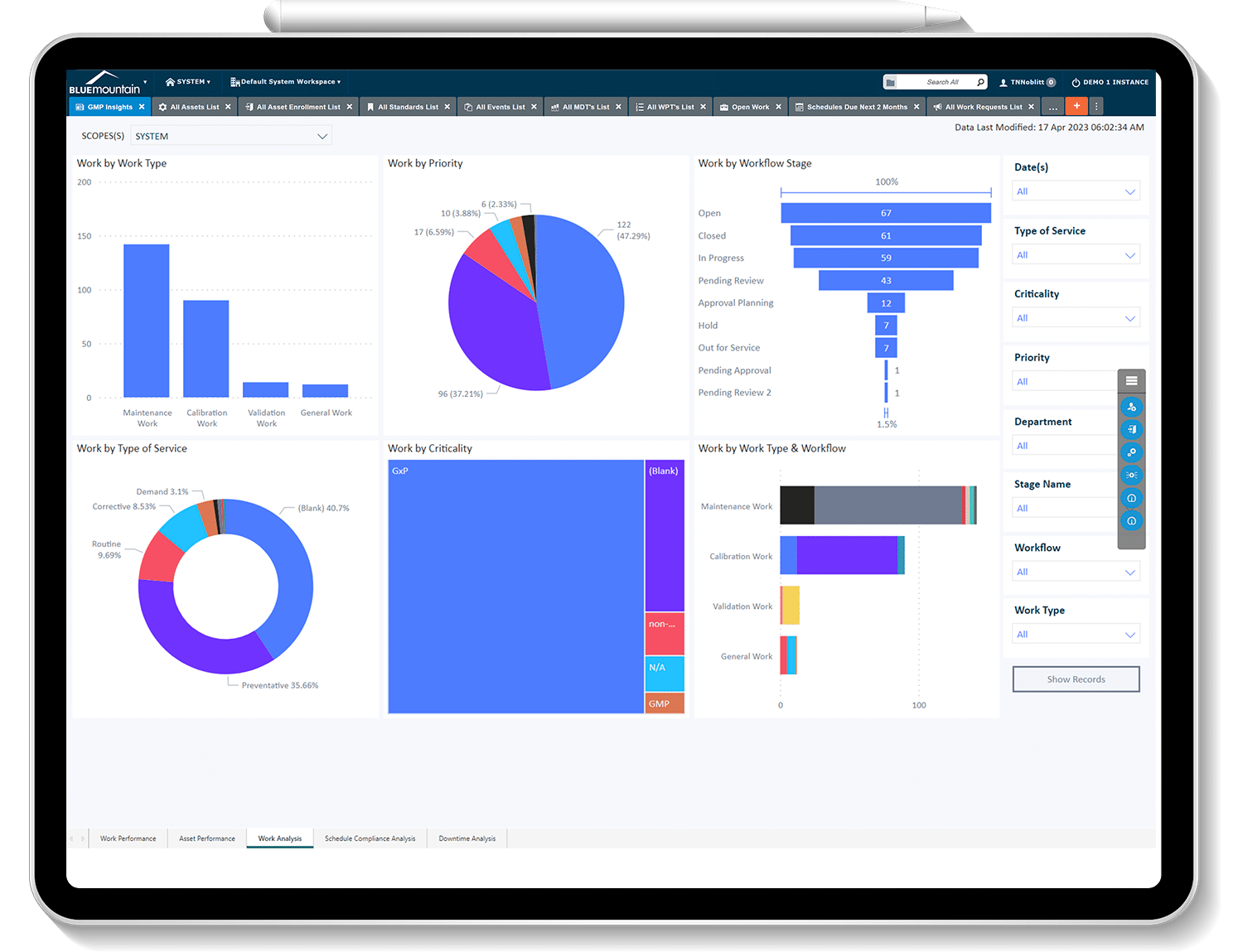 Make Data-driven Decisions with Confidence
GMP Insights is a highly interactive data visualization tool that uses Microsoft's Power BI embedded analytics to provide actionable data to drive strategic business decisions. 
Embedded directly into Blue Mountain RAM and is accessible through your RAM licensing

 

Analyze data across multiple sites or drill down into a single site

 

Unprecedented levels of interactivity, filtering, and flexibility

Fast data through dashboards that are updated daily

 
Built on Microsoft Power BI
GMP Insights leverages Microsoft's Power BI embedded analytics to deliver the ultimate data-driven experience. Microsoft's Power BI platform is fast, easy to use, and highly interactive making them the industry leader in data visualization software.