Create & maintain complex equipment lists
Manage comprehensive equipment lists that include availability, design capability, and performance characteristics to meet the needs of your customers. Blue Mountain RAM's GMP-centered workflow automation routes work requests for approval, generates new work orders, and notifies technicians of upcoming work. The software also assists contract manufacturers by centrally tracking critical asset information with electronic records such as asset information, history, audit trail, work performed, and equipment status.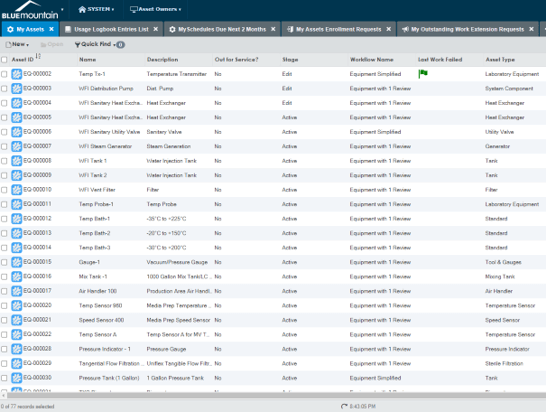 Gain fast access to equipment records and audit trails during FDA and customer audits. Blue Mountain RAM features Part 11 workflow automation, electronic signatures, built-in security controls for users, and detailed audit trails. The software also features powerful reporting capabilities and a responsive design that enables fast access to records, audit trails, and site-wide metrics.
Cultivate detailed specifications for developing customer processes and marketing your capabilities. Blue Mountain RAM's Functional Locations can be leveraged for equipment that frequently changes physical locations. Change Requests functionality helps contract manufacturers manage process change, such as tracking equipment change, settings, and parameters.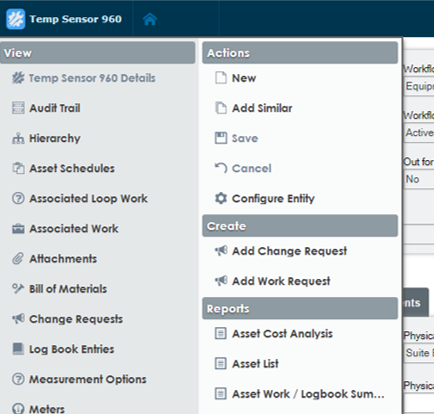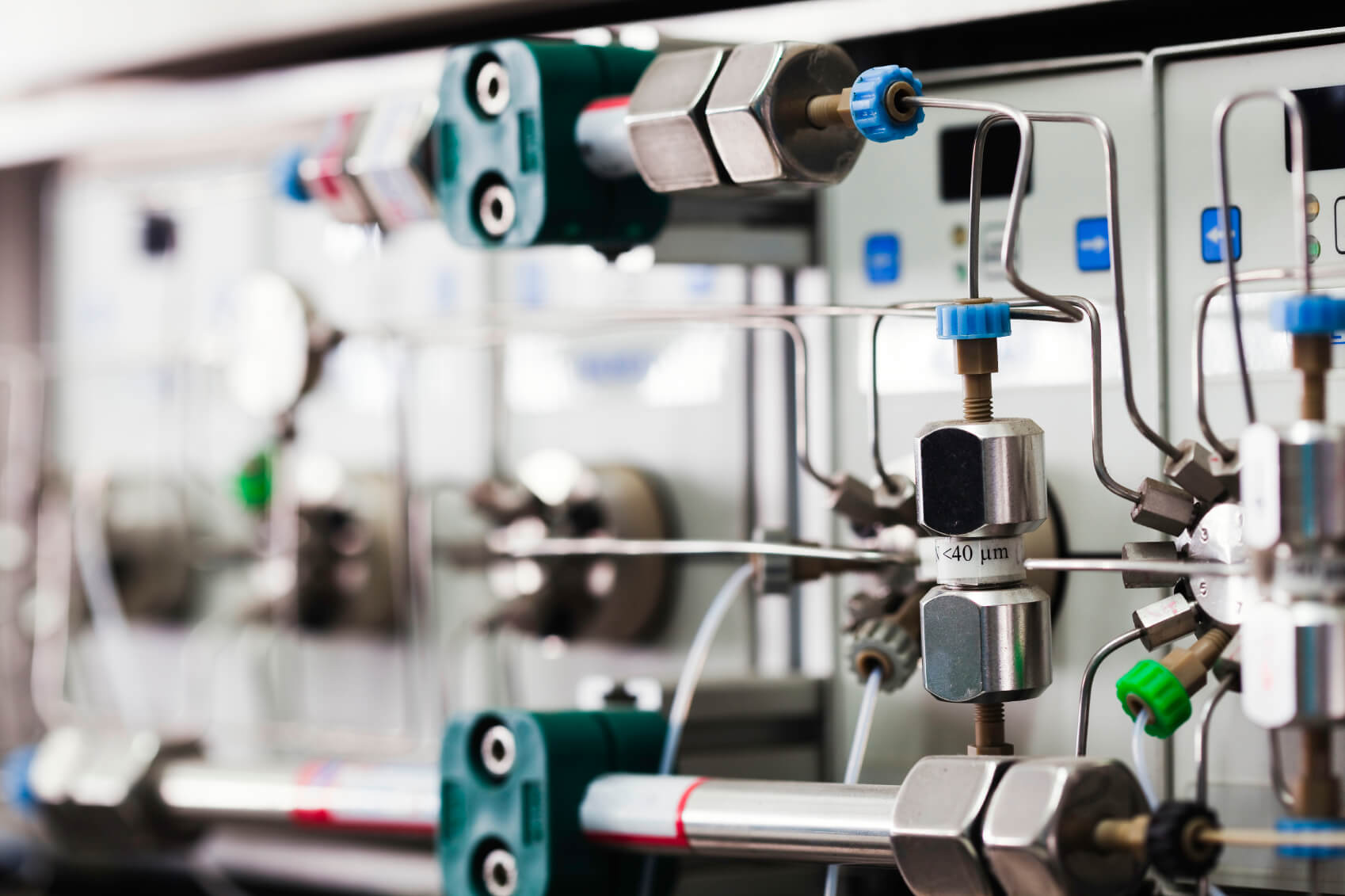 Extend equipment lifecycles
Harmonize equipment maintenance and calibration, spare parts management, scheduling, and work execution functionality to extend equipment lifecycles and drive lower production costs. Electronic records in Blue Mountain RAM track pertinent data of GMP equipment and provide visibility into asset performance from induction to retirement.
Work planned on a regular schedule or that occurs as needed is configured to meet your SOPs, business rules, and GxP requirements. Simplify the creation of events for both schedule-based planned work and on-demand corrective work with Blue Mountain RAM's robust workflow automation.