Streamline maintenance operations and increase your equipment reliability with Blue Mountain's maintenance management software
Blue Mountain RAM streamlines maintenance functions by combining traditional CMMS elements, such as equipment inventory, work management, purchasing, labor, and spare parts, with robust workflow automation and electronic signatures. Blue Mountain RAM's work management automation, flexible electronic work plans, and integrated spare parts management features are among the many maintenance management software features offered.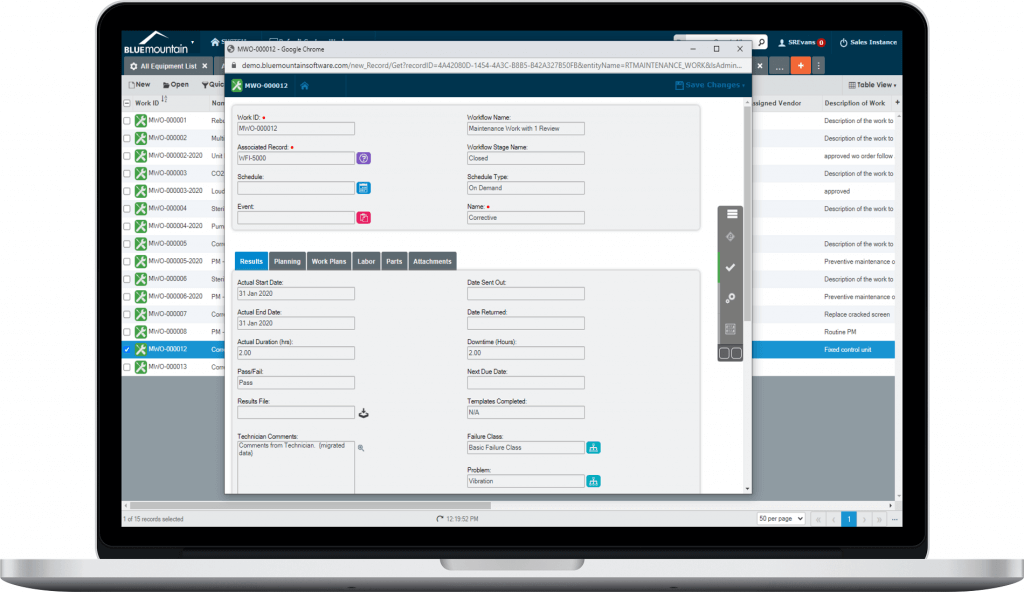 Manage maintenance with confidence with our maintenance management software
Blue Mountain RAM's built-in best practices support Maintenance Excellence programs.
Improve manufacturing process and equipment reliability
Increase GMP compliance and productivity
Transition from corrective to preventive maintenance
Implement Condition Based Monitoring
Enable Reliability Centered Maintenance
Robust framework for Total Productive Maintenance
Achieve GMP compliance and maximize profitability with Blue Mountain RAM.
Our industry-leading software was designed for the Life Sciences. We're here to help you manage the complete lifecycle of your assets and put best practices in place.