Blue Mountain is an established, global software company, currently growing rapidly with our cloud-based solutions. As the leading developer of enterprise asset management software for the Life Sciences, we assist organizations world-wide in bringing new, high quality products and therapies to market and establish careers for those who strive to accomplish our mission.
We are looking for talented individuals who have a passion for applying their knowledge where it matters. Our success depends on an amazing group of intelligent, diverse, and creative people who strive to do their best work. We seek out people with diverse backgrounds and perspectives for careers here at Blue Mountain. Help us achieve our goal of improving life by helping regulated companies make better and safer products.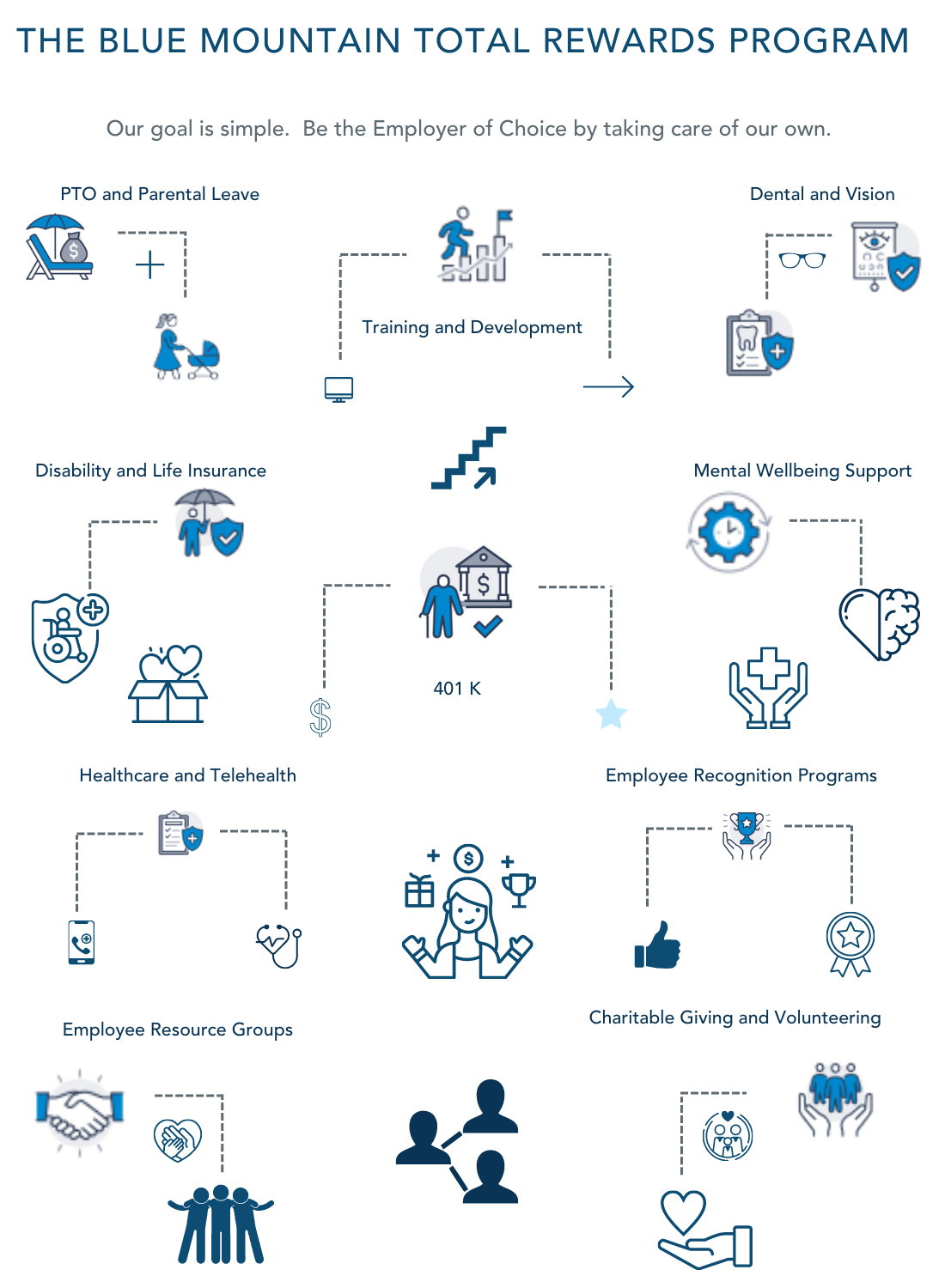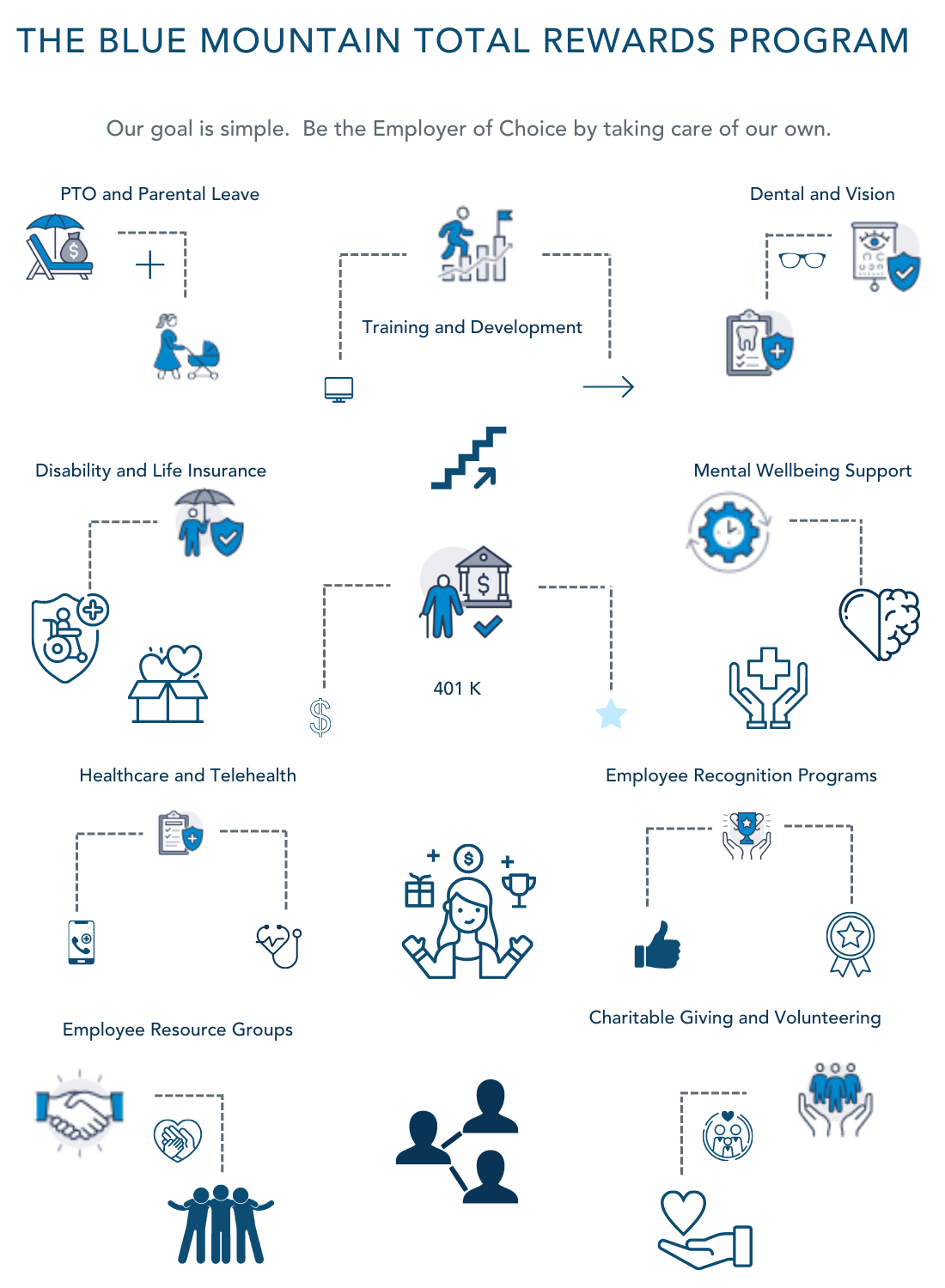 "It is night and day working somewhere that your contribution is noted and praised. Blue Mountain gives me a place to shine and be recognized for the work I do."
- Andy Borger, IT Support Technician
"Blue Mountain's culture is unsurpassed. Our friendly, supportive co-workers, our commitment to success through quality, and our meaningful community caring activities. There is a sense of this is more than a job, it's a place within a community."
- Lisa Bowman, Director of People, Culture, Community
"The company culture at Blue Mountain is unlike any other. Every single day I know that I can count on my teammates to lend a helping hand."
- Margaret Shillinger, Software Implementation Analyst
"The rapid growth of the company is very encouraging. The team is fun to be around and is always thinking of activities to do together."
- Charles Aikens (Robie), Project Manager
"The culture is absolutely second to none. Everyone at Blue Mountain is always so friendly and willing to lend a helping hand."
- Angelo Kwack, Report Developer II
Community Caring Activities
Blue Mountain strives to be a caring community citizen by sponsoring both in-person and remote volunteer, fundraising, and donation drives and activities during the workday. We encourage our employees to take lead roles in creating and organizing events, impacting charitable organizations in many significant ways.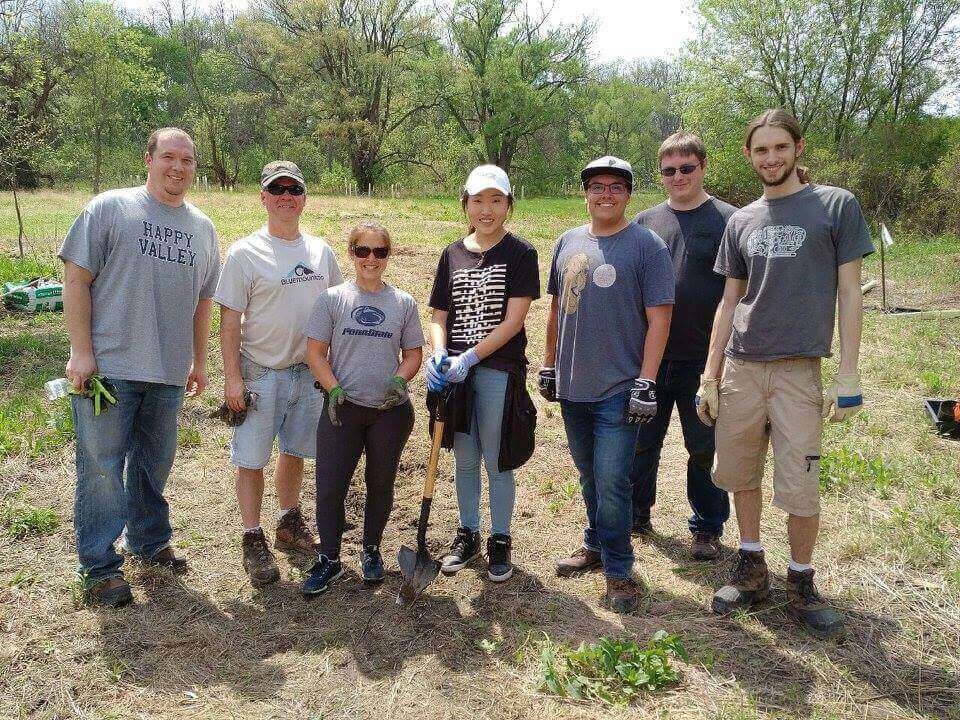 Advance Your Career With Us
Join our supportive, forward-looking company culture and make an impact on public health by helping regulated companies bring safe and effective products to market.