Asset Management Software for Pharmaceuticals
Whether you're a small contract laboratory, a mid-sized specialty company, or a global, multi-site manufacturer, the pressure to do more with less is universal.
Your sophisticated and diverse instrumentation requires tighter tolerances than ever before. Your product quality and process reliability are paramount. And your equipment and facilities need to be maintained to the highest standards. To thrive, you have to find better ways to automate your work and collect field data.
Pricing constraints, global competition, reduced capital budgets – and especially increased enforcement activity by the FDA – all mean you need to be more productive, more efficient and 100% compliant. Blue Mountain Regulatory Asset Manager® (Blue Mountain RAM) was designed with the Pharmaceutical industry in mind. It allows you to put Best Practices in place as prescribed in ISPE and NCSL's Guides to Maintenance and Calibration. In essence, it helps you do more with less.
As a Pharmaceutical manufacturer, you can implement Blue Mountain RAM using either our Best Practices Template or a Custom Configuration. With a full suite of services, we can take you from Project Assessment to System Implementation in as little as 3 months.
Drive Productivity and Lean Manufacturing
Blue Mountain RAM integrates GMP Asset Management in a single solution. Connect Blue Mountain RAM with external applications to streamline manufacturing processes (MES & LIMS) and accounting (ERP Systems).
Improve Quality and Process Reliability
Meter-based or time-based scheduling, paperless SOPs, and measurement data templates streamlines work and reduces scrap and errors.
Part 11, Part 58, Part 210, Part 211 and ICH Q8, 9 & 10 Compliance
Designed to be used in compliance with ISO 9000 and the FDA's GMP & QSR regulations. Gain the necessary technical controls to enable Part 11 compliance.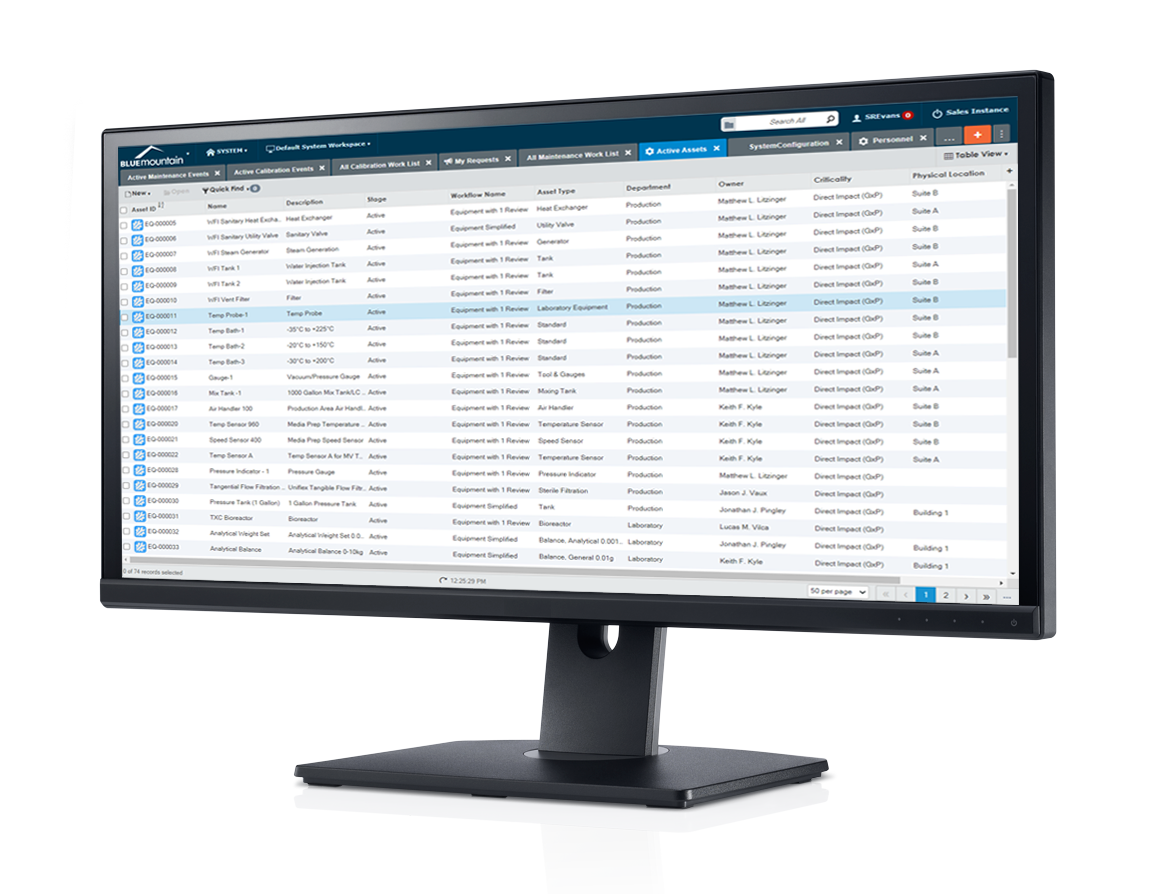 A few of our Pharmaceutical Customers