Maintenance Management Software
Maintaining your manufacturing processes can be challenging, time consuming and expensive – especially when those processes must be GMP compliant.
Regardless of facility size, productivity is typically driven by efficient documentation, automation and high levels of Overall Equipment Effectiveness (OEE).
There are more than 100 CMMSs that can manage maintenance and GMP equipment, but only Blue Mountain Regulatory Asset Manager® (Blue Mountain RAM) was designed specifically for Life Sciences. Our system streamlines your maintenance documentation functions by combining traditional CMMS elements—equipment inventory, work management, purchasing, labor, spare parts—with robust workflow automation and electronic signatures. Implemented for hundreds of GMP users, Blue Mountain RAM configures to your best practices and supports your Maintenance Excellence programs. It gives you:
Increased manufacturing process and equipment reliability
Increased GMP compliance and productivity
A transition from corrective (reactive) to preventive (proactive) maintenance work
A robust framework for implementation of Reliability Centered Maintenance (RCM), Condition Based Monitoring (CBM) and Total Productive Maintenance (TPM)
Integrated best-in-class calibration management functionality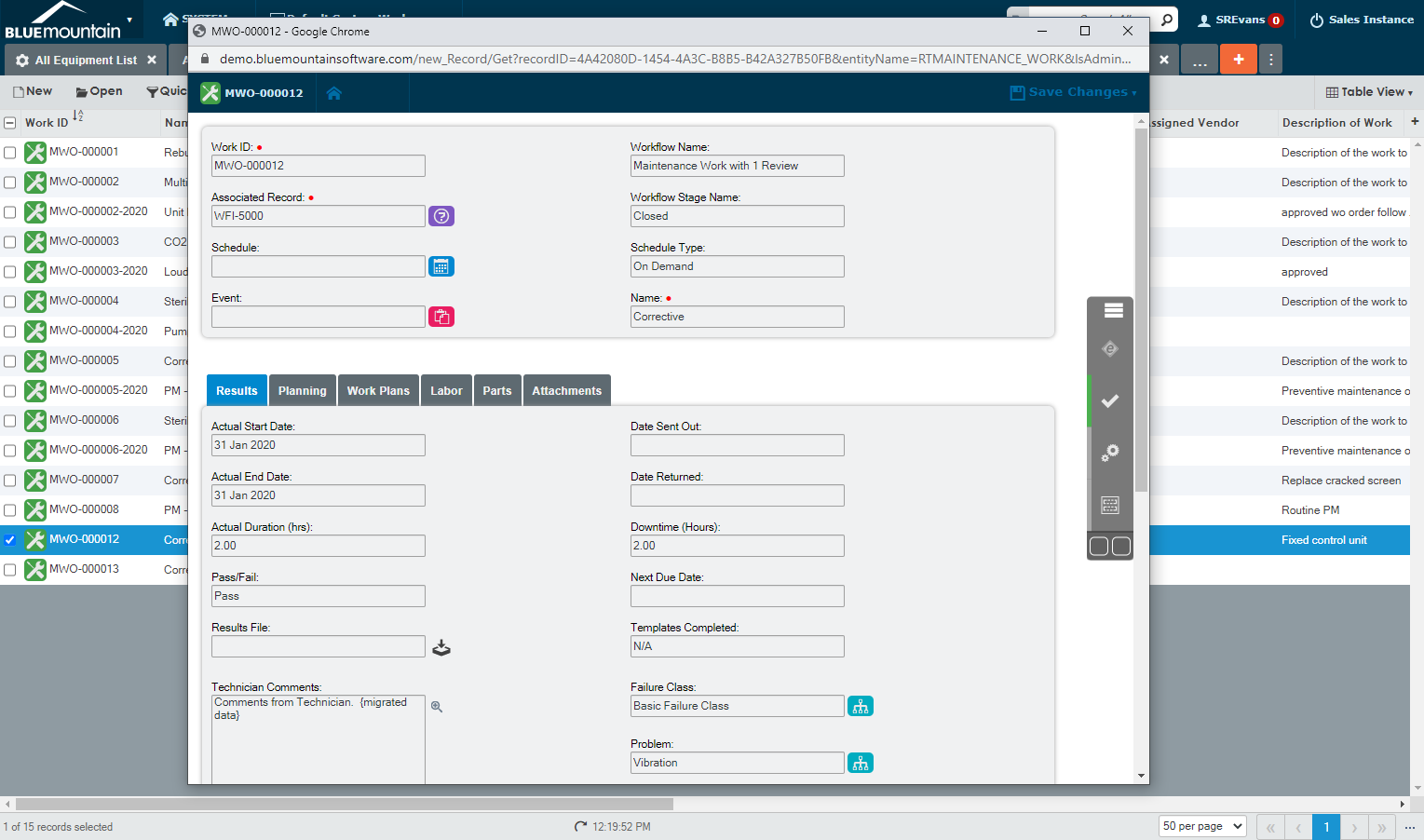 Automate Maintenance Management
Business process workflows automatically route work requests for approval, generate new work orders, and notify technicians of upcoming work.
Eliminate Paper
Electronic requests and work orders capture SOPs, manuals, equipment images, and other asset information. Flexible electronic work plans can be completed in the field.
Streamline Scheduling & Planning
Planned work is configured to meet your SOPs, business rules, and GxP requirements. Planned work includes work that is on a regular schedule or work that is planned, but only occurs as needed.
Workflow Automation
Simplify the creation of events for both schedule-based planned work and on-demand corrective work that comes into the system as a Request.
Electronic Work Plans
Detailed step-by-step tasks for performing work on work records can include the ability to record acceptance criteria when needed.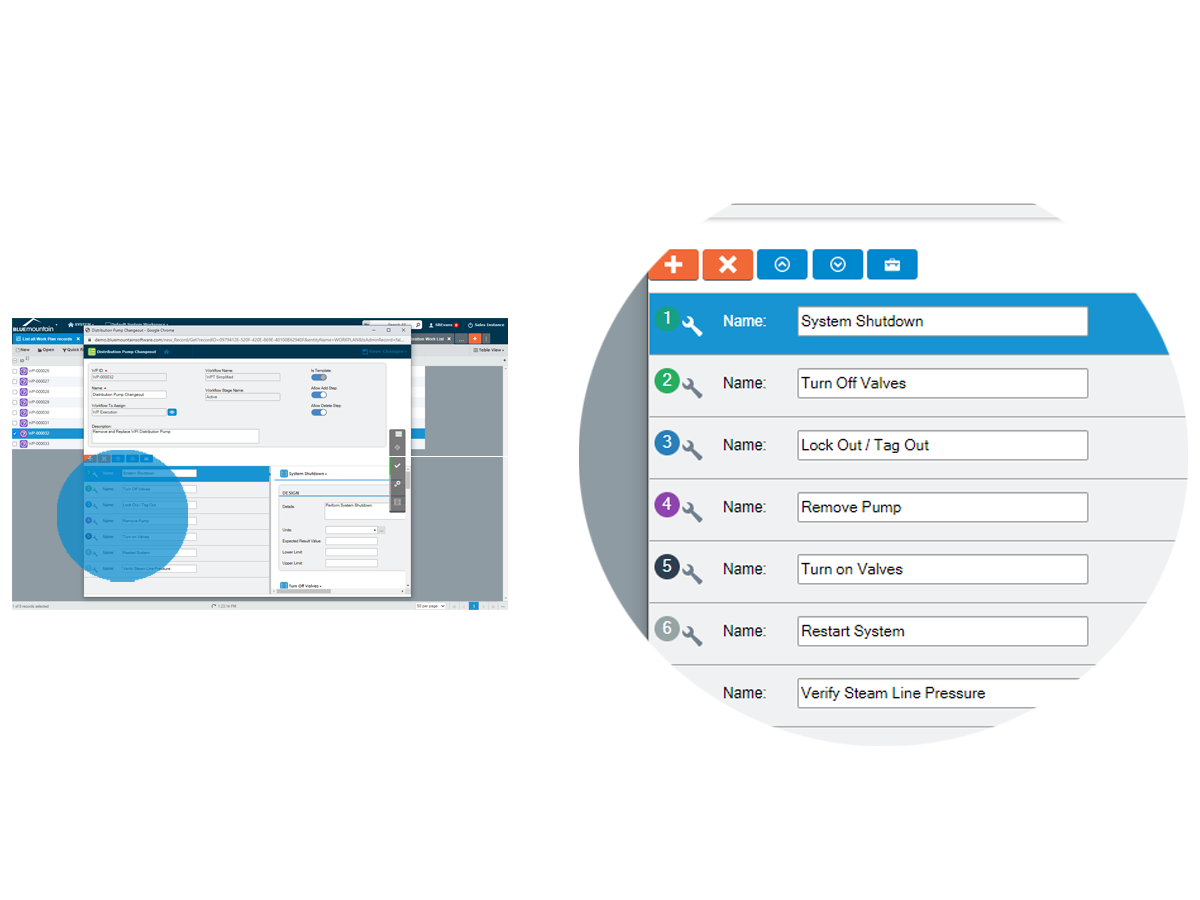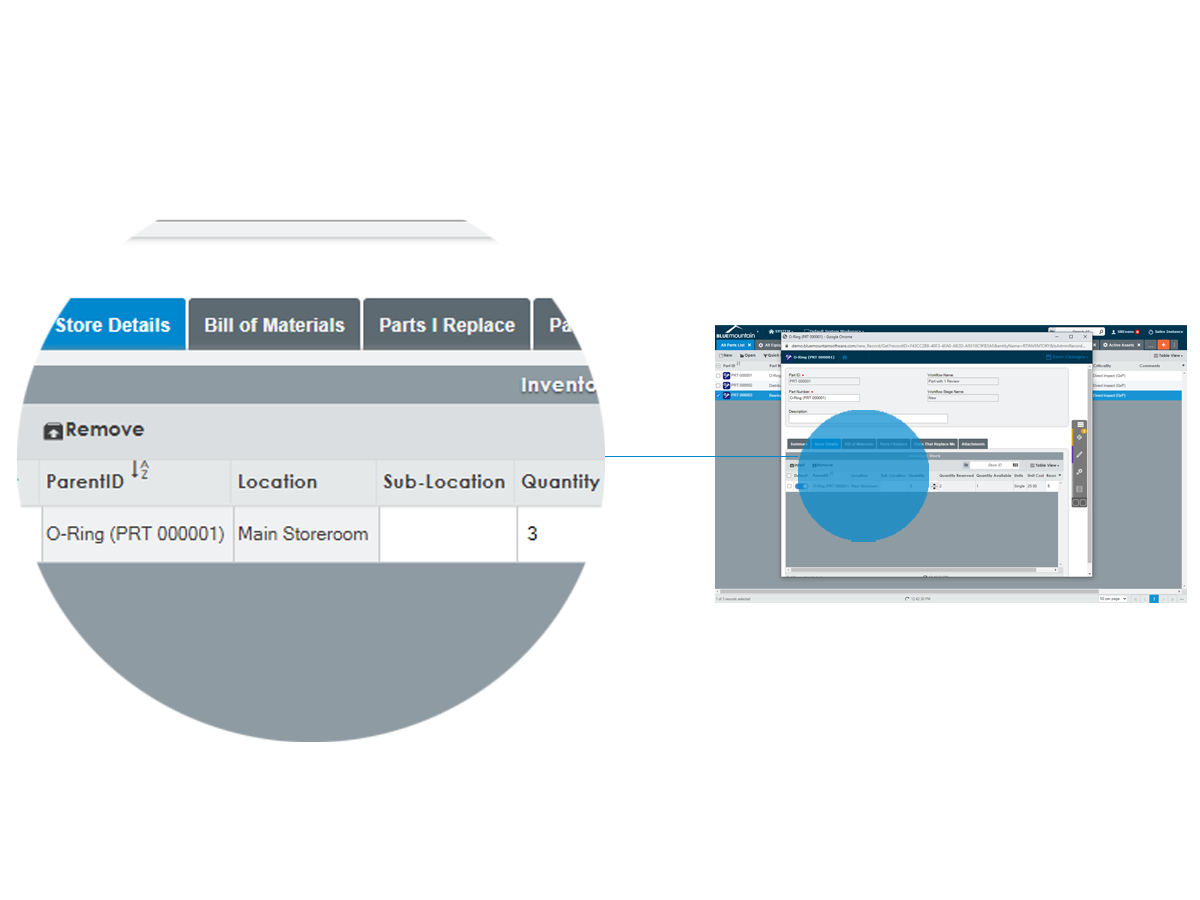 Storeroom Management
Leverage Blue Mountain RAM's storeroom functionality to manage spare parts, re-order parts and track like-for-like parts. Built-in labor tracking features can be configured to project work costs and completion times.