Calibration Management Software
Managing calibration is a complex and critical process for every Life Sciences manufacturer.
Bringing together the skills, training, instrumentation, standards and measurement data you need to accomplish your job is critical.
Your calibration processes need to be automated, streamlined and reliable. And, they should help you make better decisions related to process tolerances, calibration intervals and proper instrument application.
No one in the Life Sciences industry is better suited to meet your calibration management requirements than Blue Mountain Quality Resources® . We set the pace for GMP compliance in 1992 when we introduced Calibration Manager. With the introduction of Blue Mountain Regulatory Asset Manager®  (Blue Mountain RAM), our best-in-class functionality is now integrated into a system that's highly configurable, flexible, easy to use and cost effective.
Implementing Blue Mountain RAM allows you to create an entirely new program or optimize your existing one. In the end, you'll put industry best practices in place and meet your specific GMP calibration requirements. From a calibration perspective, Blue Mountain RAM offers:
Increased productivity with paperless calibrations
Increased workflow with configurable work rules
Increased compliance through automation of routine tasks
Functionality proven by thousands of users
Project assessment, configuration, validation and training
Fast return on investment
Perform Paperless Calibrations
Blue Mountain RAM features reusable measurement data templates, built-in measurement uncertainty calculators, and multi-level tolerances.
Leverage Sophisticated Standards Management
Standards are tracked on calibration work and can be shared globally across facilities in your organization.
Automate Out of Tolerance and Failure Notifications
Notifications and state changes are triggered for equipment that fails calibration work. Follow ups with corrective action are also automated.
Measurement Data
Sophisticated measurement data collection capability – such as built-in measurement data calculations and As Found/As Left – saves technician time and ensures accuracy.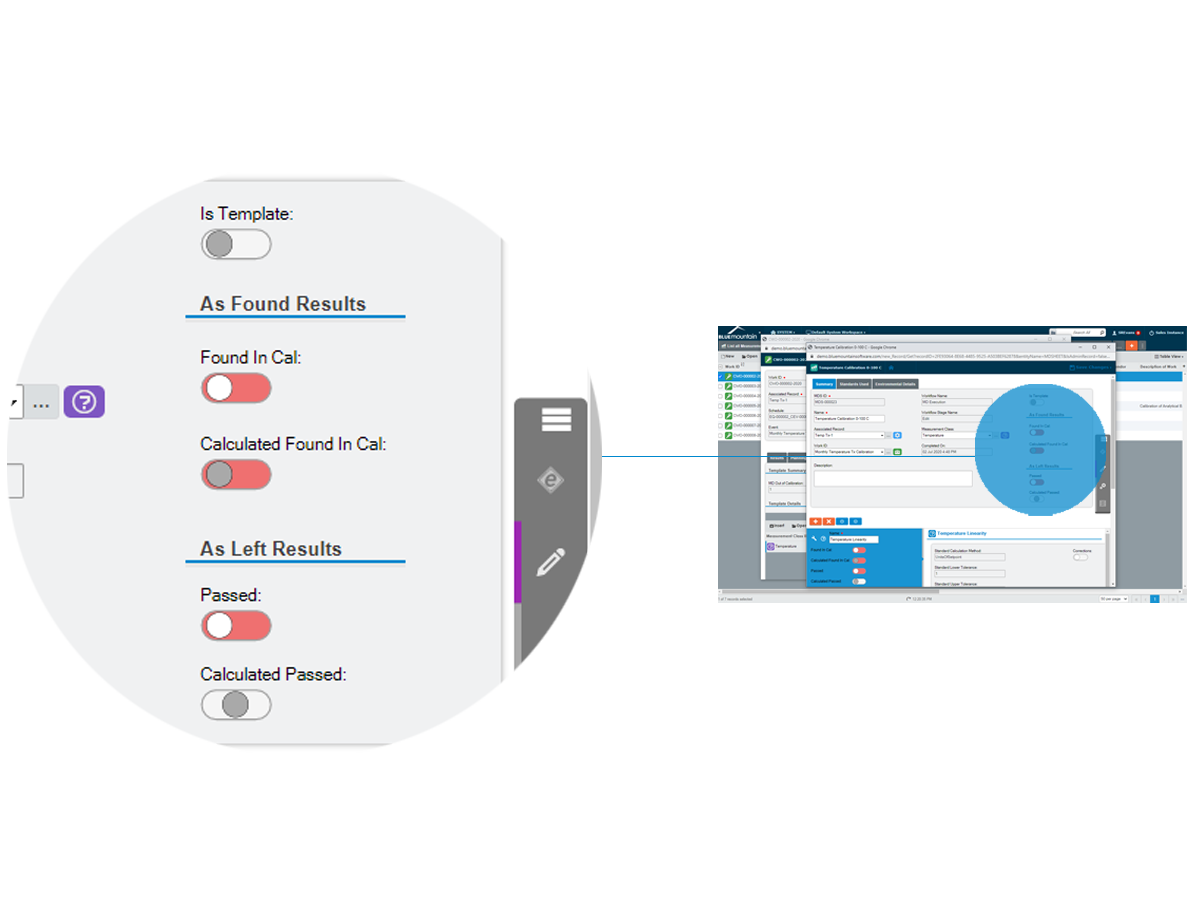 Out of Tolerance
Automatically trigger Out of Tolerance notifications when they arise – ensuring the results are not overlooked.
Standards Management
Automatically provide a warning or lock down standards that are out of calibration, overdue for calibration, or do not have sufficient accuracy to calibrate a specific instrument.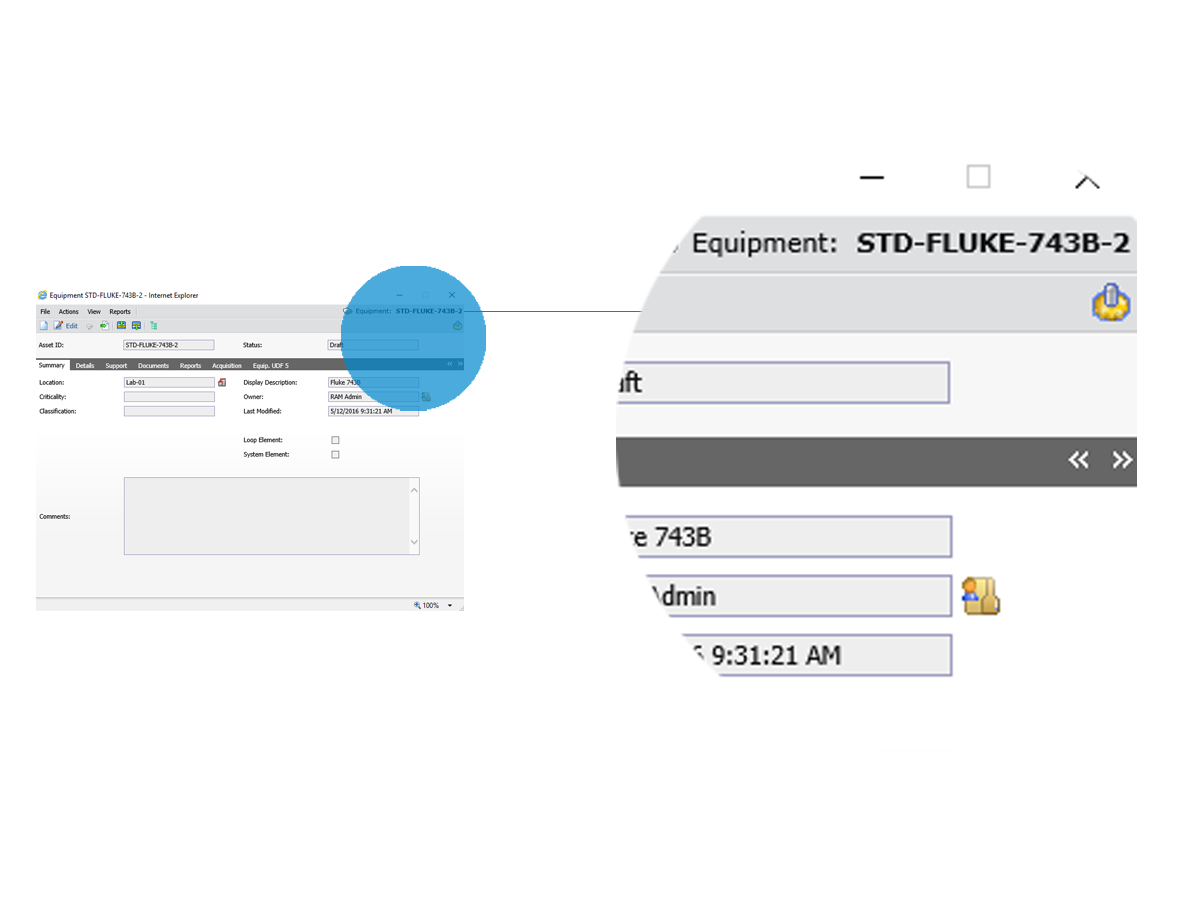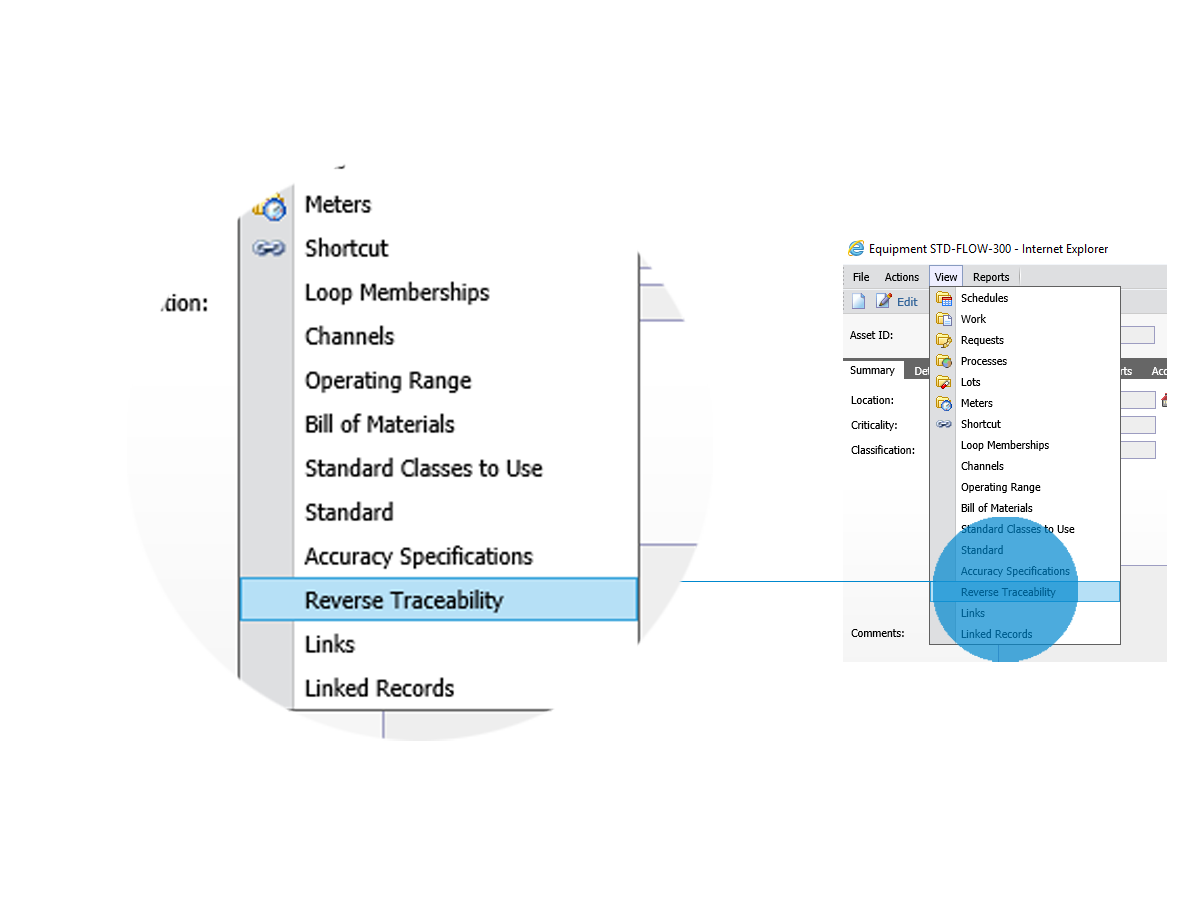 Reverse Traceability
Quickly and easily view instruments impacted by a specific standard during a period of time.