Asset Management Software for GMPs
Manage the complete lifecycle of your assets with Blue Mountain Regulatory Asset Manager® (Blue Mountain RAM) to achieve both GMP compliance and increased productivity. Blue Mountain RAM enables a quality systems approach for Facilities and Equipment, from equipment selection, installation and qualification to operation, maintenance and calibration. Its integrated functionality provides consistency for automated processes, document storage and audit trails for each piece of the asset lifecycle.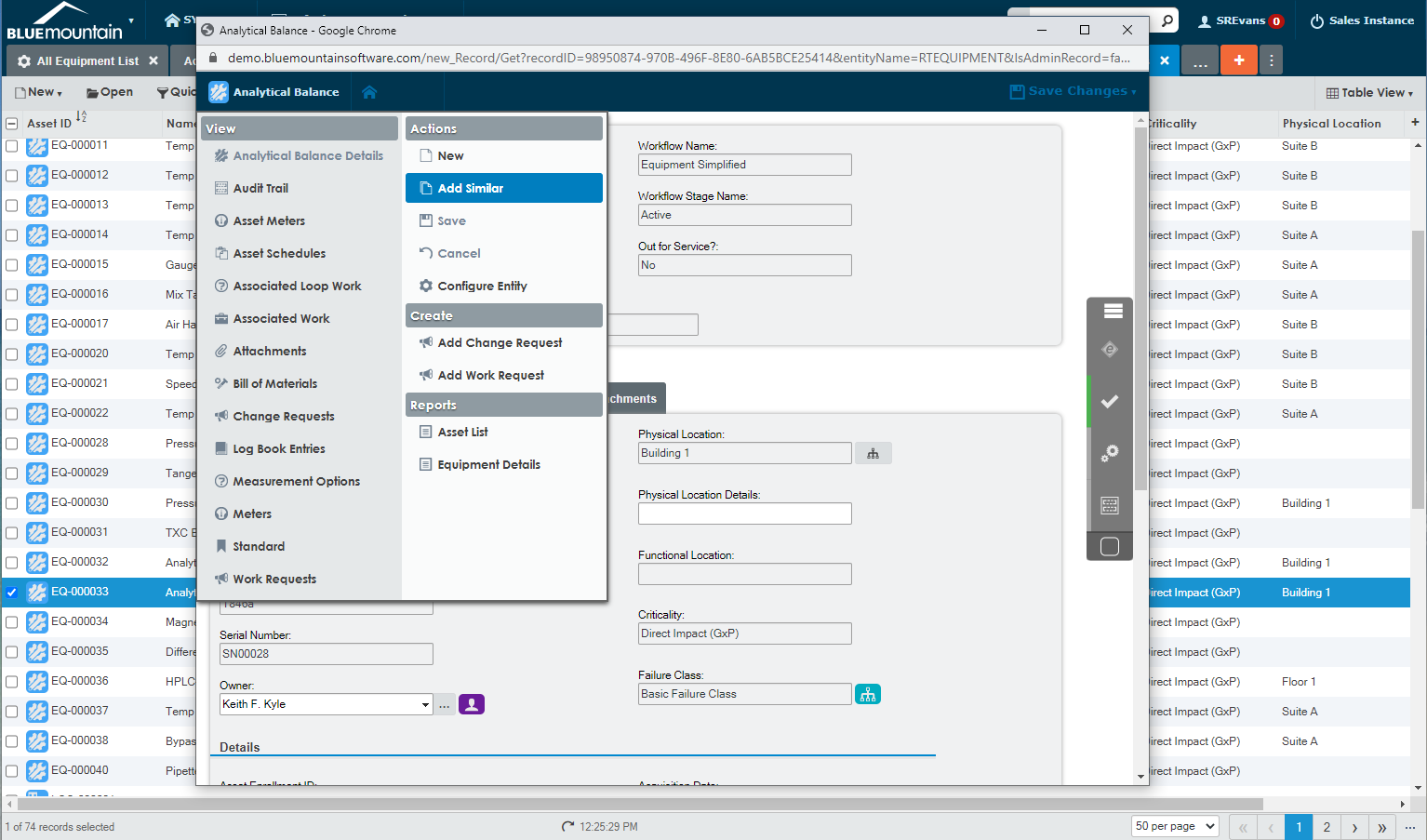 Streamline Asset Induction
Add Similar functionality enables a simple means of bringing new equipment into the system.
Centrally Track Critical Asset Information
Asset records contain all pertinent data – including manufacturer, department, serial number, contact person, and work performed.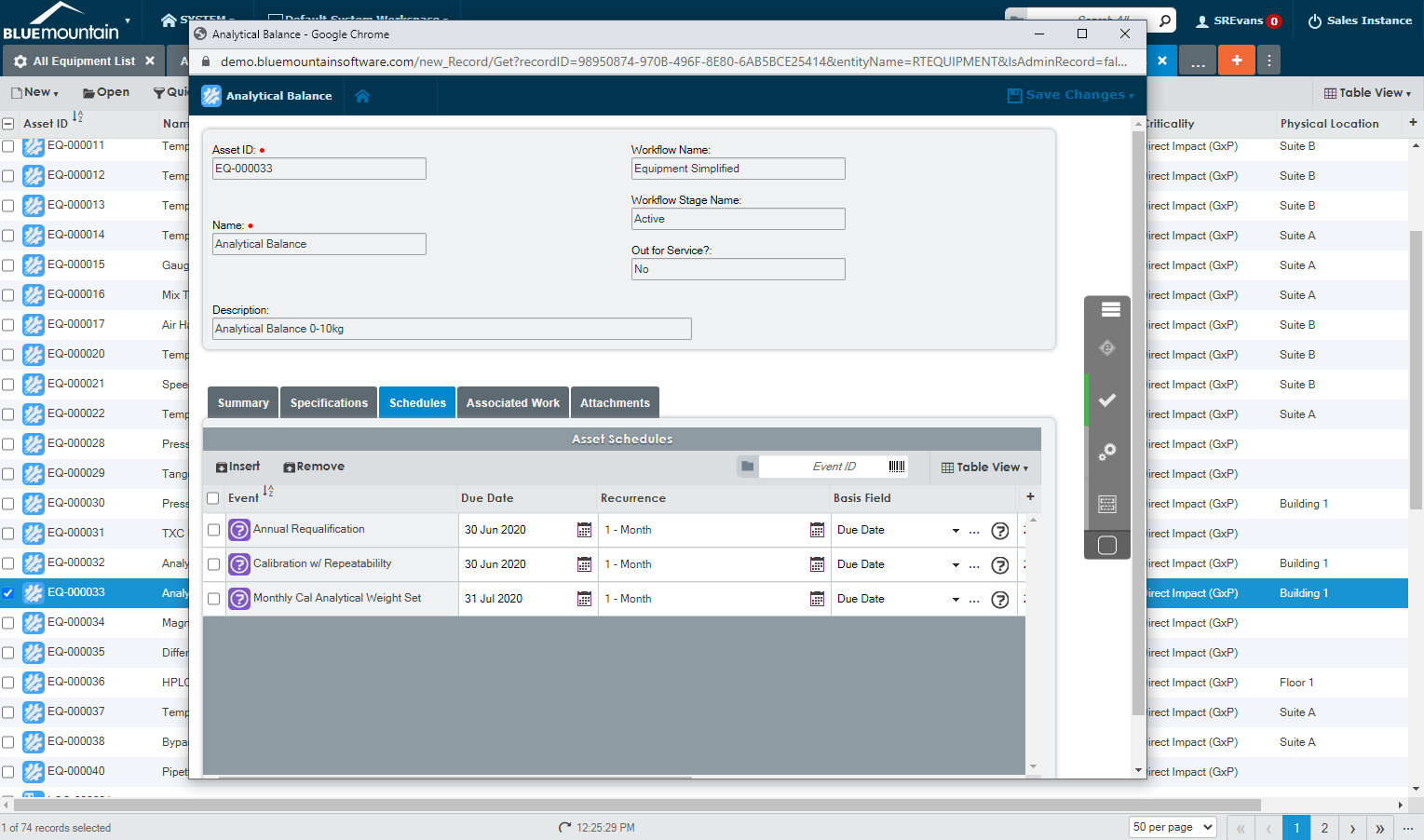 Improve Operational Availability
Visibility into asset performance – from induction to retirement – ensures uptime, reliability, and efficiency with minimized risk.
Reduce Production Cost
Increased life spans of equipment reduces downtime and waste.