For Immediate Release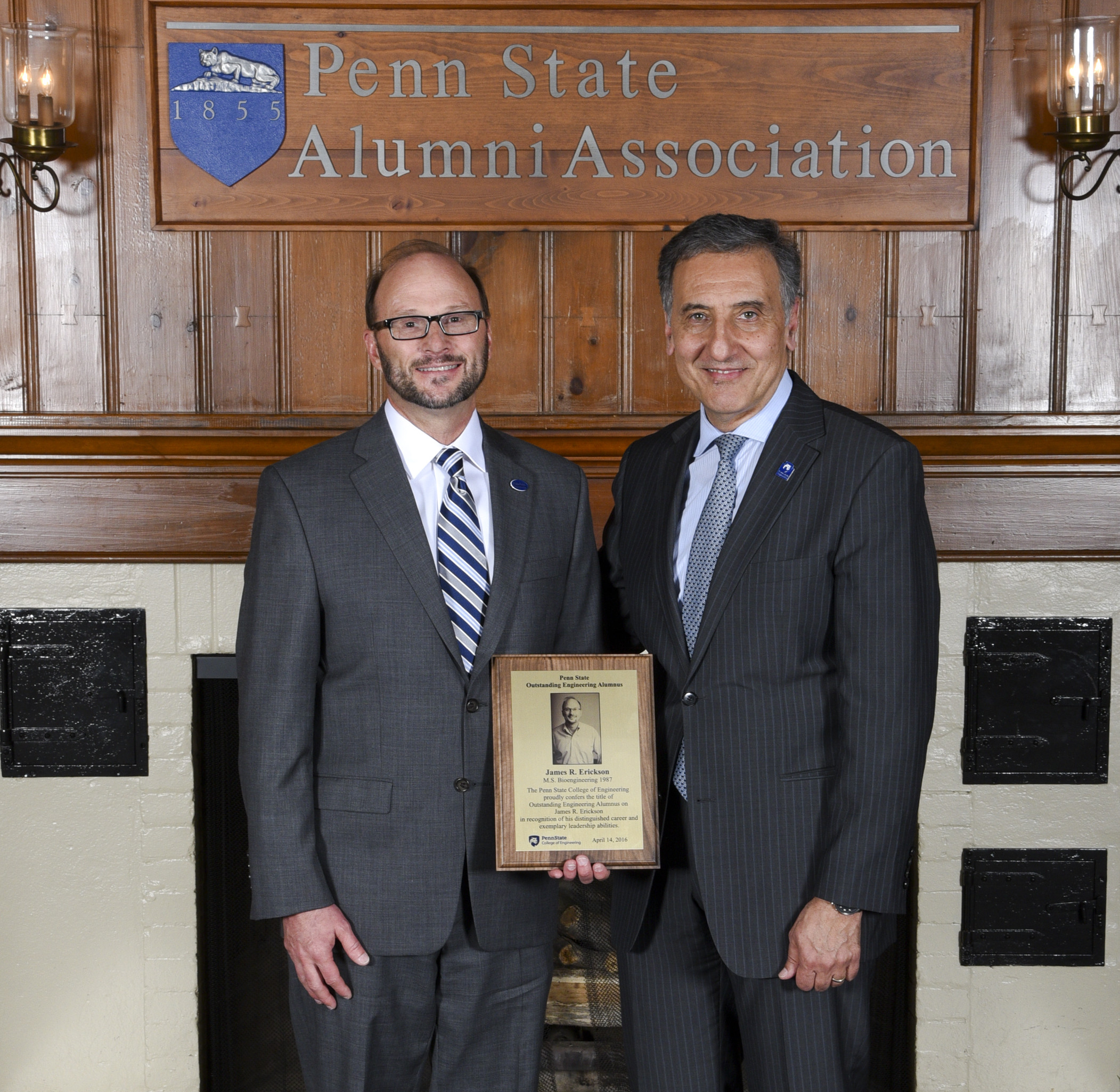 The Outstanding Engineering Alumni award is the highest honor bestowed by the College of Engineering; recognizing renowned graduates who have reached exceptional levels of professional achievement in their industries. Erickson was one of the 12 engineering alumni recognized this year during the award ceremony at the Nittany Lion Inn on the University Park campus.
Erickson earned his bachelor's degree in Mechanical Engineering from Clarkson University and his master's degree in Bio-engineering from Penn State University. Prior to founding Blue Mountain Quality Resources, Inc., he spent several years working in the medical device engineering and manufacturing industry; where he found his love and passion for the Life Sciences.
Having established his company in 1989, Erickson is currently the President and Chief Executive Officer of Blue Mountain Quality Resources, Inc. located in State College, PA. Blue Mountain is the leading developer of asset management software for the Life Sciences industry. Blue Mountain's software solution, Blue Mountain Regulatory Asset Manager, is used across the globe by pharmaceutical, biotech, and medical device companies.
Along with attending the award ceremony, Erickson personally met with faculty, staff, and students at club events, gave a presentation to a select group of students, and toured campus facilities.
For more information about the Penn State College of Engineering Outstanding Engineering Alumni Awards, visit http://www.engr.psu.edu/alumni/oea/2016-recipients.aspx or contact Savannah Evans at SREvans@bluemountainold.spacious.site or 814-234-2417 ext. 164.