Asset Management Software for Medical Device
As a medical device manufacturer, you leverage the latest technologies to innovate state-of-the art devices ranging from simple to complicated and diagnostic to therapeutic.
Designing and manufacturing medical devices involves sophisticated processes that require higher precision, tighter tolerances, greater throughput and GMP compliance – all of which drive your need for a reliable calibration, maintenance and validation solution.
That's where Blue Mountain Regulatory Asset Manager® (Blue Mountain RAM) comes in. Our best-in-class software – coupled with exceptional service and support – enables you to put industry standard calibration and maintenance best practices in place. Most importantly it helps you comply with GMP regulations. Your operation will become more productive and efficient. The cost pressures you face from global competition, increased regulatory demands and healthcare reform will be minimized. Implemented across your organization, Blue Mountain RAM can actually help improve corporate profitability.
As a Medical Device manufacturer, you can implement Blue Mountain RAM using either our Best Practices Template or a Custom Configuration. With a full suite of services, we can take you from Project Assessment to System Implementation in as little as 3 months.
Streamline Calibration and Maintenance
Best-in-class functionality specific to Medical Device needs include meter-based or time-based scheduling, process or dimensional measurement data templates, and in-depth standards traceability.
Standardize Processes To Improve Profitability
Increase productivity, reduce costs and gain a competitive edge with consistent processes across facilities.
Part 11, Part 820 and ISO 13485 Compliance
Designed to be used in compliance with ISO 9000 and the FDA's GMP & QSR regulations. Gain the necessary technical controls to enable Part 11 compliance.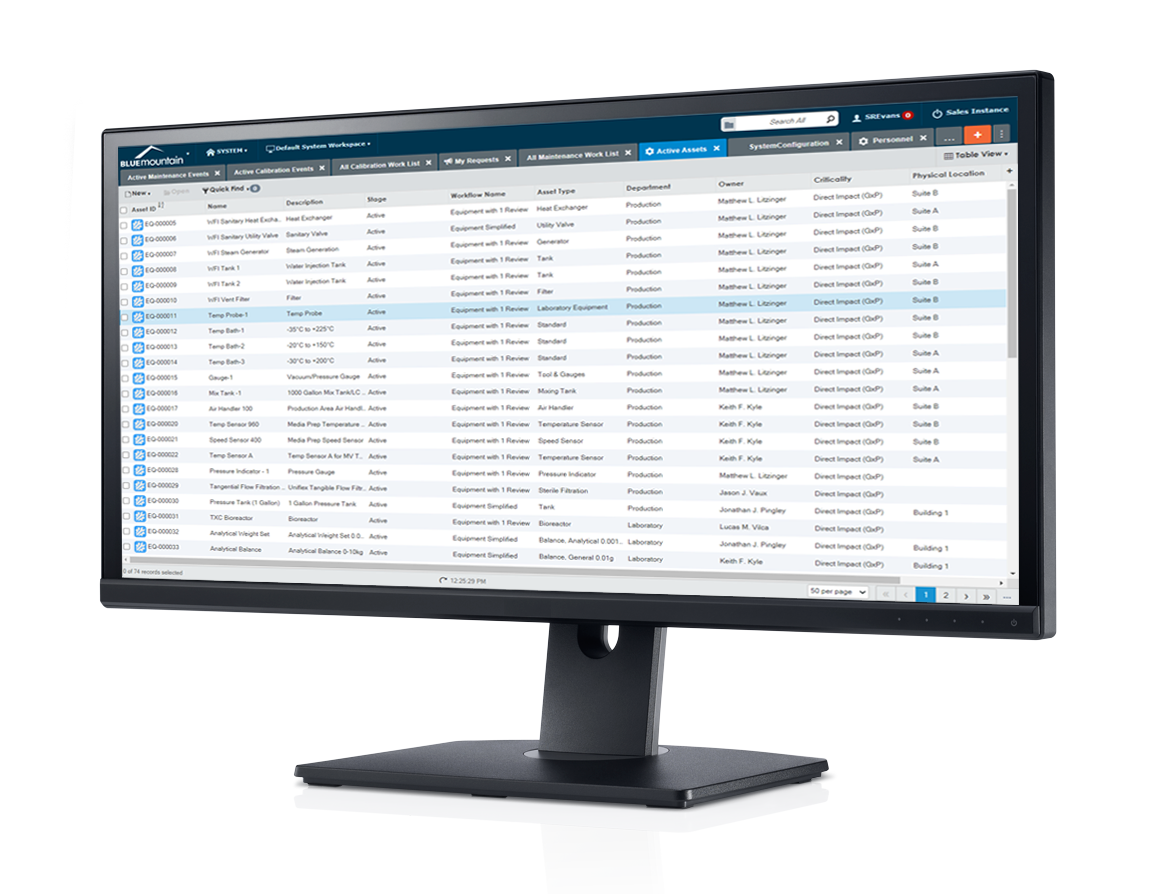 A few of our Medical Device Customers