Asset Management Software for Cell Therapy
As a Cell & Gene Therapy manufacturer, you are experiencing rapid growth and leveraging complex processes to bring new therapies to market.
If you are early stage or scaling manufacturing, Blue Mountain's Regulatory Asset Manager® (Blue Mountain RAM) will help streamline your asset management. You'll be able to quickly on-board hundreds of assets, add new facilities and scale to meet your growth while enforcing compliance requirements. Blue Mountain RAM enables companies of every size and stage to put best practices in place and helps you coordinate and automate your work at a price point even early stage start-ups can handle. Because the system is highly configurable, it allows for an easy transition from the simpler needs of R&D to the more complex requirements of full-scale, multi-site production.
Blue Mountain Quality Resources:
Offers a complete framework for managing your Calibration and Maintenance programs
Offers deep Cell & Gene Therapy domain expertise
Offers specific solutions for small, medium and large-sized firms
As a Cell Therapy manufacturer, you can implement Blue Mountain RAM using either our Best Practices Template or a Custom Configuration. With a full suite of services, we can take you from Project Assessment to System Implementation in as little as 3 months.
Improve Process Traceability
Best-in-class functionality is designed specifically for Cell Therapy companies to manage complex processes.
Scale with Growth
Use Blue Mountain RAM during clinical trials and easily expand when you reach full production – driving standardized and compliant processes.
Part 11, Part 58, Part 211 and Part 606 Compliance
Gain the necessary technical controls to enable Part 11 compliance. Designed to be used in compliance with ISO 9000 and the FDA's GMP & QSR regulations.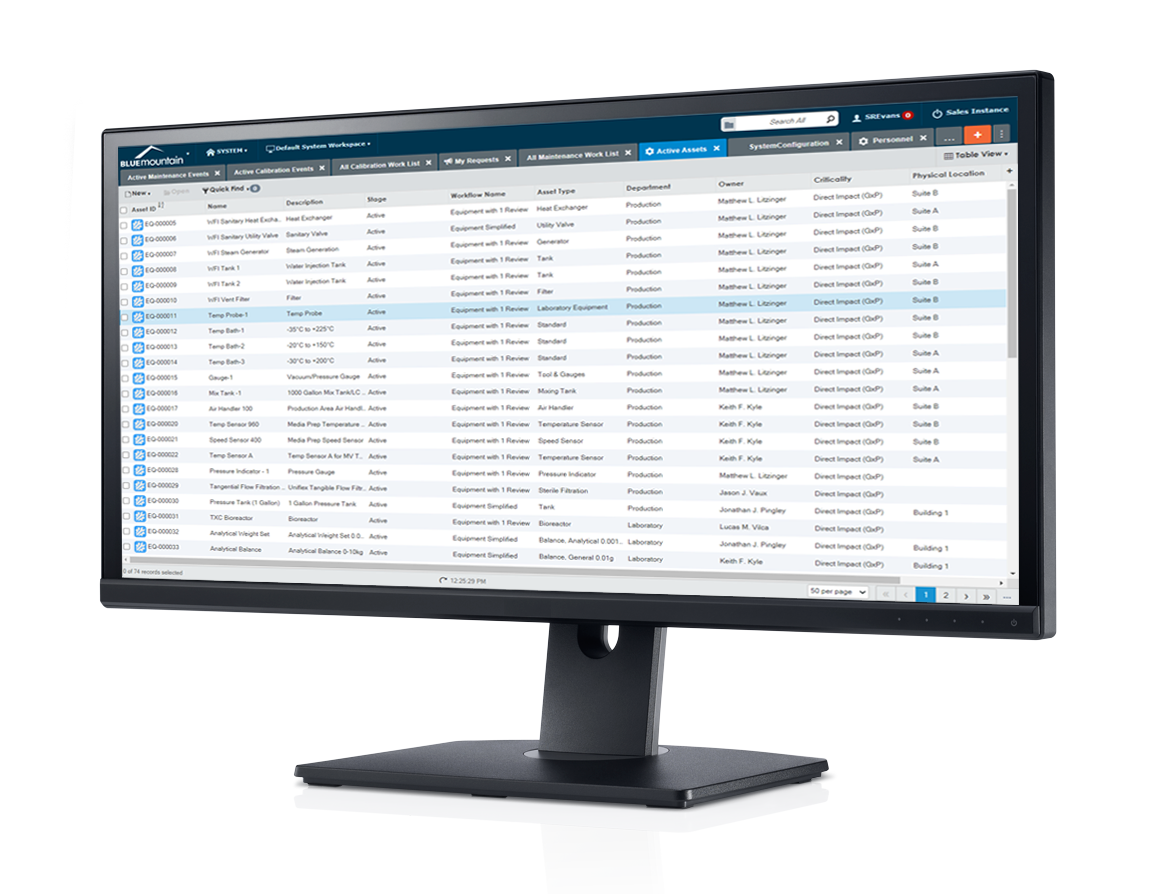 A few of our Cell & Gene Therapy Customers